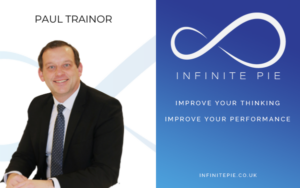 Paul Trainor on Mental Toughness
Today's conversation is with Paul Trainor, Founder of Positive Synergy limited, a consultancy that works with individuals and organisations within sports business and education to help improve performance.
Paul shares his background, role models and mentors and his personal experience, including signing on for his boyhood rugby league club, the Salford Red Devils, before realising that his future lay elsewhere.  We talk about about the power of self awareness, mental toughness and resilience as well as the impact it has on improving performance, making changes.
Turning to education and teaching, Paul held senior leadership roles in 4 different schools across the North West of England. Whilst still involved in the education, Paul provides support to the sector via his consultancy Positive Synergy limited. 
Paul Trainor works to support performance development of both individuals and the organisations as a whole, focusing in on areas such as mental toughness, ownership and responsibility, building a winning and success mindset and mentality, and characteristics, beliefs and behaviours in excellence.
Oh and you will also hear how he has now come full circle and back at the Salford Red Devils but this time as a Director.
If you want to know more about Paul Trainor you can find him on Linkedin or via Twitter.
And don't forget, if you want to hear more great stories from remarkable people, including world champions, elite athletes and performance coaches, psychologists, award winning entrepreneurs and business leaders, authors, artists and creatives and many more, then head over to our podcast page and check them out.
To find out more about our coaching, consultancy or new audio services and how they can help you to improve your performance both individually and organisationally, then take a look at what we do and get in touch or arrange a quick discovery call to discuss and explore it further.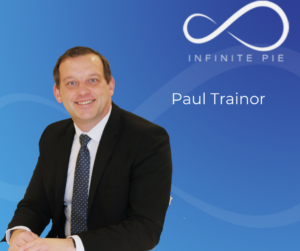 Paul Trainor on Mental Toughness on the infinite pie thinking podcast with Al Fawcett (Full transcript to follow) –