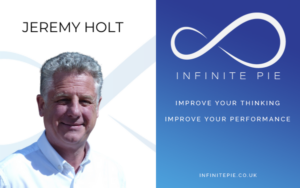 Jeremy Holt on High Performing Team Identity
Whether you lead a team or a member of a team, whether that team is large or small, personal or professional, there are key elements that create its identity and can influence its performance.
Jeremy Holt BA (Hons) MSc CPschol specialises in team performance and high performing teams. Jeremy is a Chartered Occupational Psychologist with 30 years' experience of consultancy, coaching and training and has a degree in Social Psychology and an MSc in Occupational Psychology. He also founded the Centre for Team Excellence more than 20 years ago and it helps to train and coach teams and leaders to improve performance, resilience and satisfaction by applying an in-depth understanding of the psychology of team dynamics. In 2013 he also began a collaboration with Sussex University to research the psychology of team performance, which has resulted in his TRIBE model based on an extensive body of research evidence.
Jeremy has worked with world leading organisations in variety of industries including corporate,  the public sector, sports and the military such as the finance and banking; pharmaceutical; Formula 1; English cricket; International rugby; the British Army; Royal Navy; Royal Marines; Royal Airforce and various security services amongst others. He provides leadership development and leading high performance teams training focused on improving the performance of teams and leaders.
So, today we are going to tap into this a little bit and explore what it means to
be a high performing team,
create an identity,
the importance of engagement
the need to feel part of something and why. 
If you want to know more about and talk with Jeremy Holt on High Performing Team Identity, then head over to the website for the Centre for team Excellence at www.cfte.co.uk
If you would prefer to read our conversation then the full transcript will be available below. If you would like to hear more chats like this one then head over to our podcast page and check out chats with Rugby World Champions Michael Lynagh and Jason Robinson OBE, 7 time Surfing World Champion Layne Beachley AO or with elite performance coaches and psychologists Dr Dave Alred MBE and Professor Damian Hughes and others. Of course there are many more to choose from including award winning entrepreneurs, senior business leaders, creatives and adventurers.
If this inspires you to want to know more and to focus on how you can improve your performance, then head over and find out what we do and get in touch for a quick chat to see how we can help.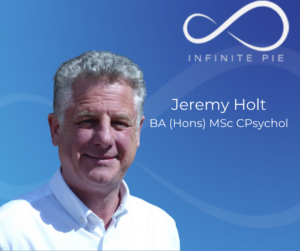 Jeremy Holt on High Performing Team Identity (Full Transcript to follow)